Exhibition
Leistungskurs:REGAL
llustrations, Comics + Zines group show at
Studio NIKIBI
Opening: Friday,
24. February. 2017
, 19:00
Address: Okerstraße 4, 12049 Berlin - Neukölln
Tiziana Jill Beck, Sylvestre Beucher, Alex Chauvel, Studio DIANA (Lasse Wandschneider, Maren Karlson, Jeong Hwa Min, Josephin Ritschel), Aisha Franz, Yukihiro Ikutani, Krocui, Akira Nishitake, Paul Paetzel, Johannes Rodenacker, Al Burian and Oska Wald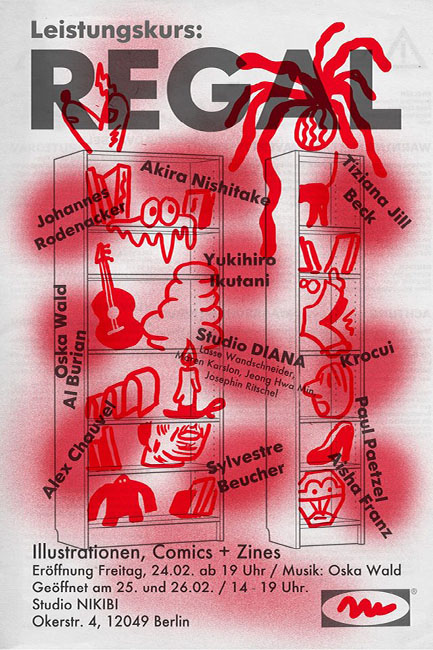 Exhibition poster designed by
Aisha Franz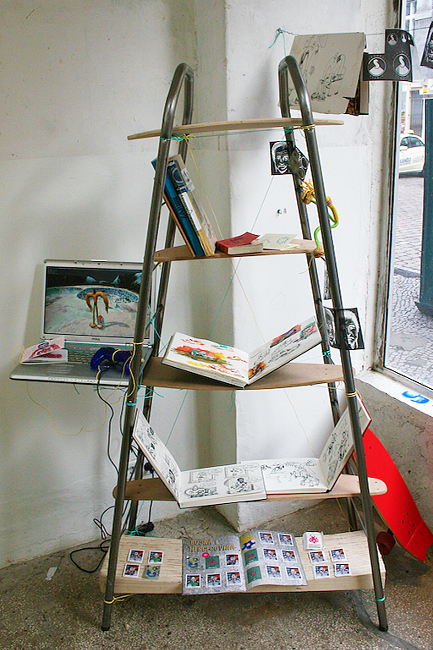 My shelve, made of old skateboard prototype boards. Each exhibition participant had to design her/his own featured shelve.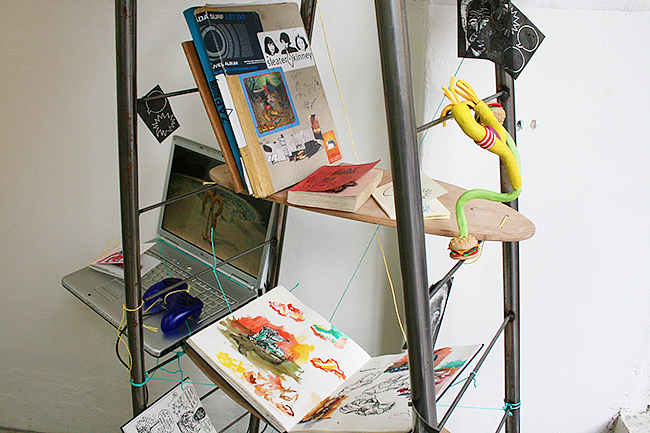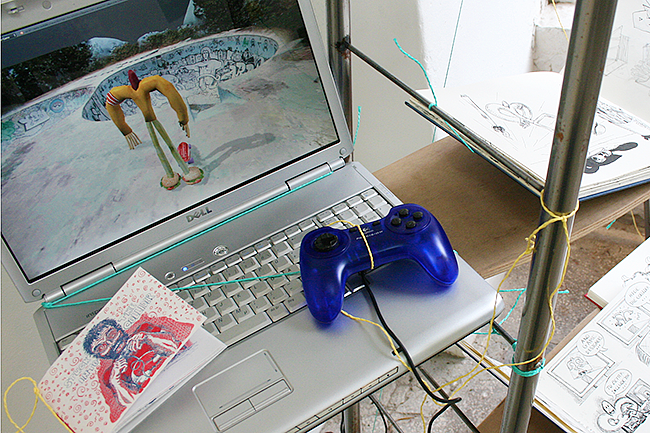 I presented my last comic book "Stuck into the collider", about video game making. Visitors could also play with the Bagaboy character in a skateboard video game prototype and look over a couple of my sketchbooks.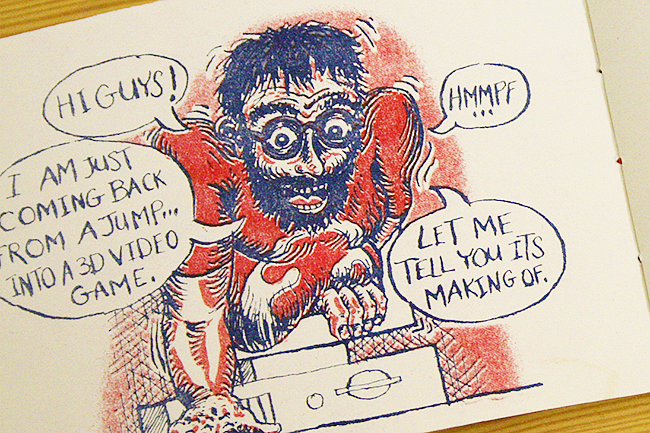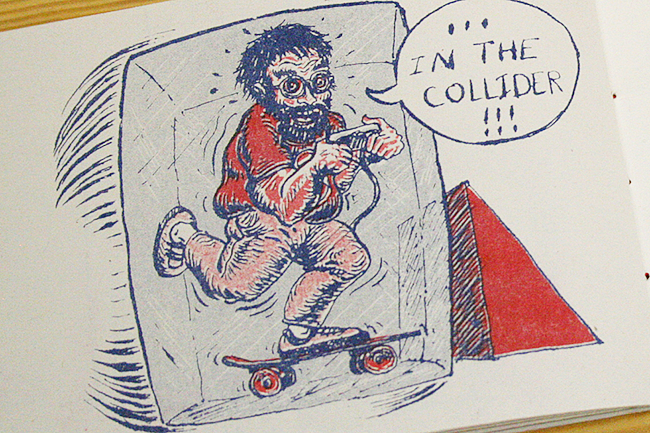 "Stuck into the collider"
Screencast of Bagaboy video game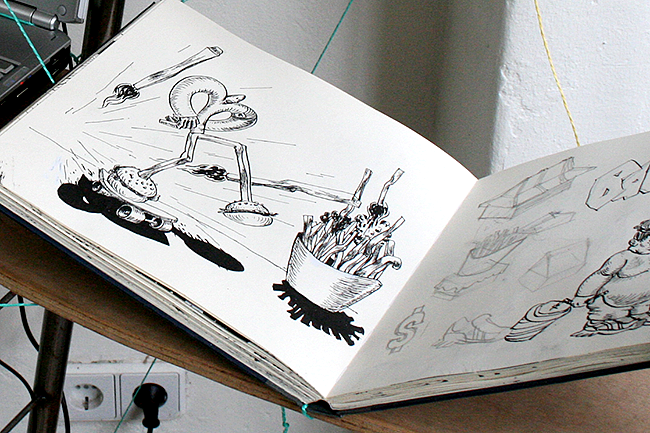 Sketch of Bagaboy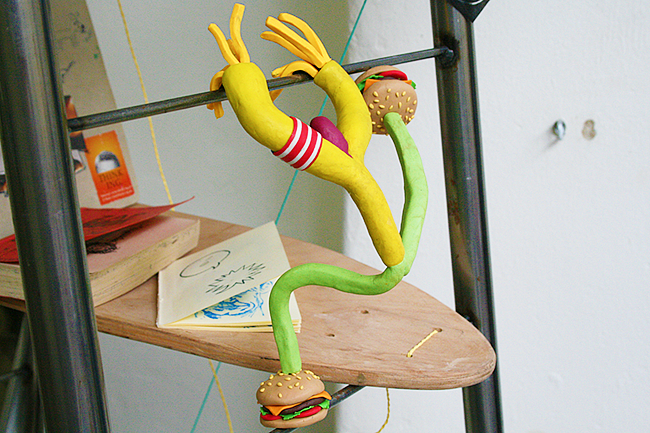 Bagaboy for real ! Shaped by
Eriko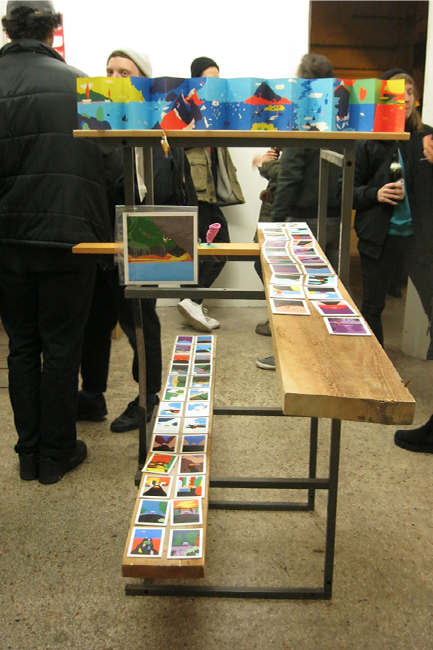 Some impressions of the exhibition opening (
Krocui
's shelve)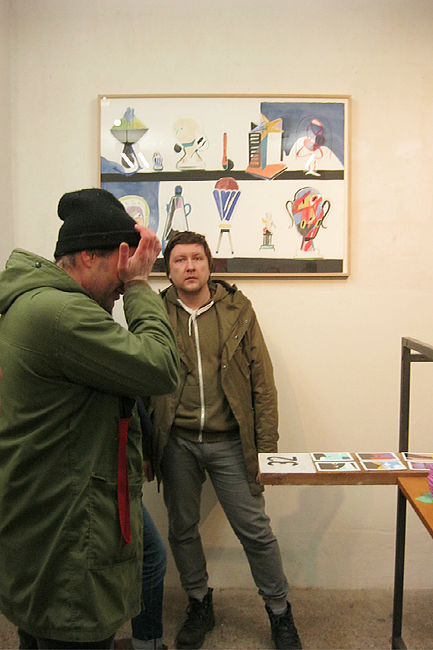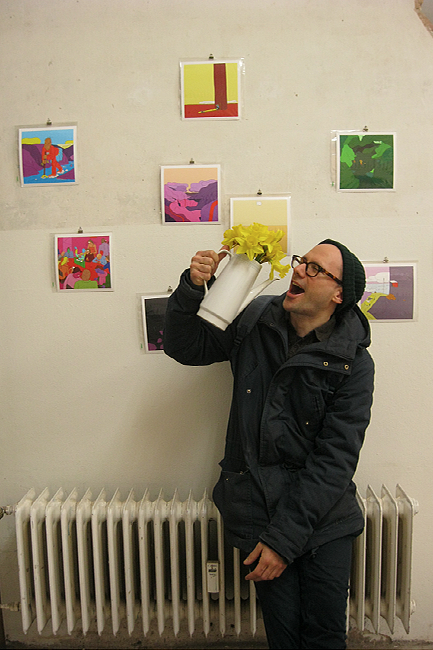 Johannes
tanking inspiration !