Flipping-stamps
Genesis of the "to be or not to be - spinning skull" flipping-stamps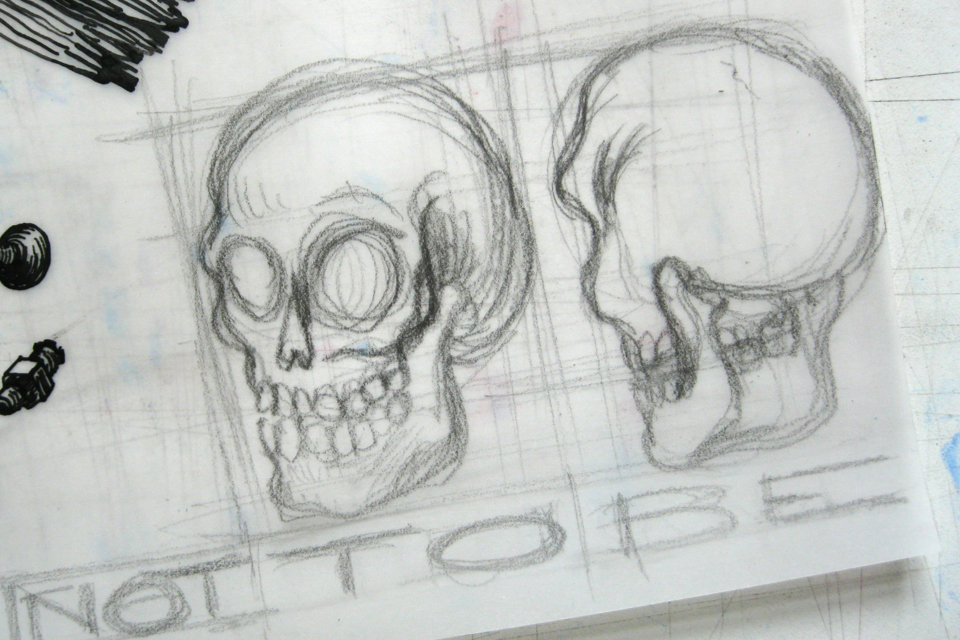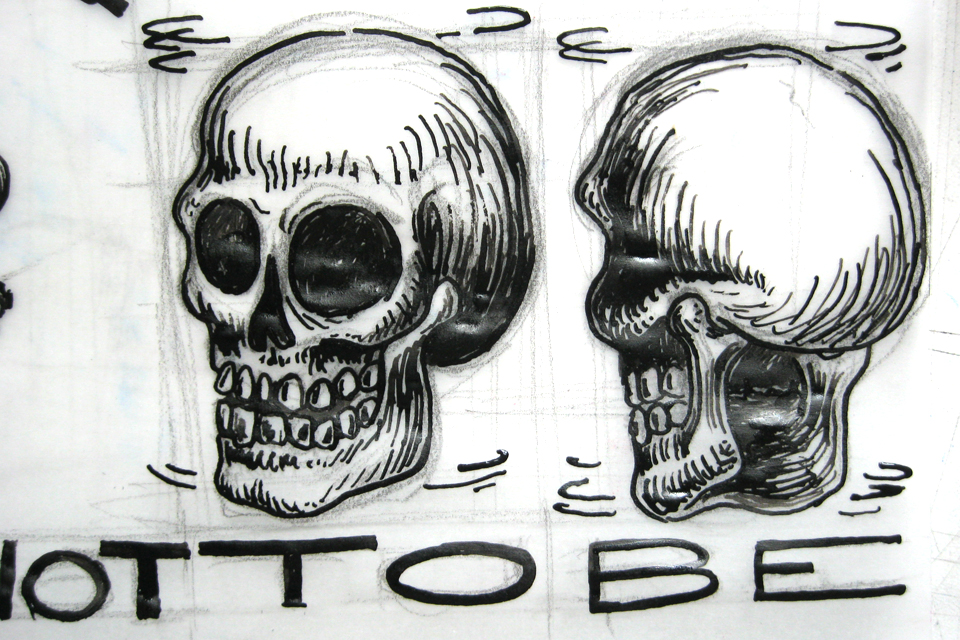 From the drawings scan a negative film is printed and will be used for UV light
photopolymer
exposure.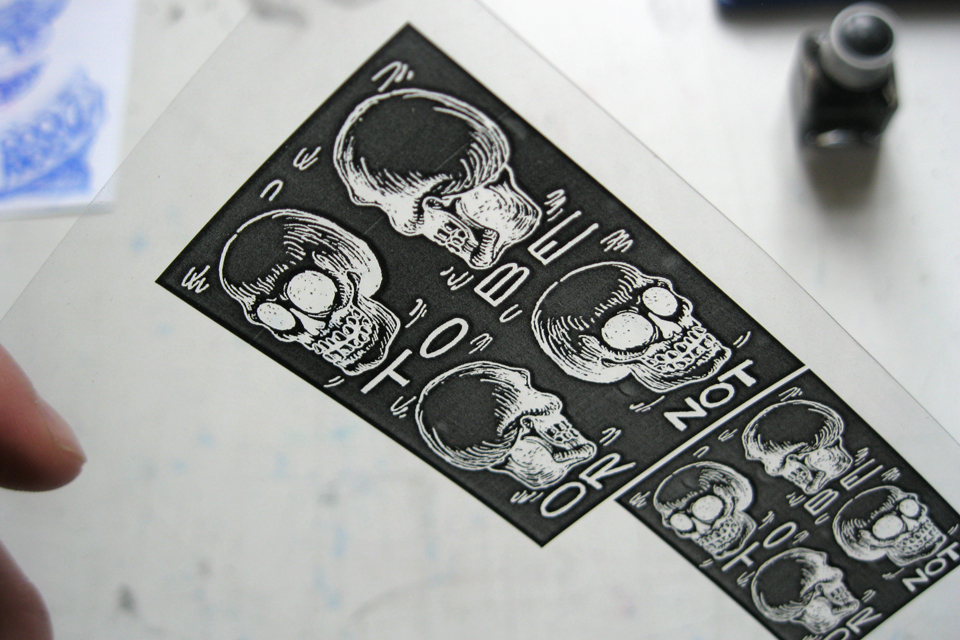 Result of exposing photopolymer to UV light through the negative film. High sticky rests of liquid photopolymer have to be removed.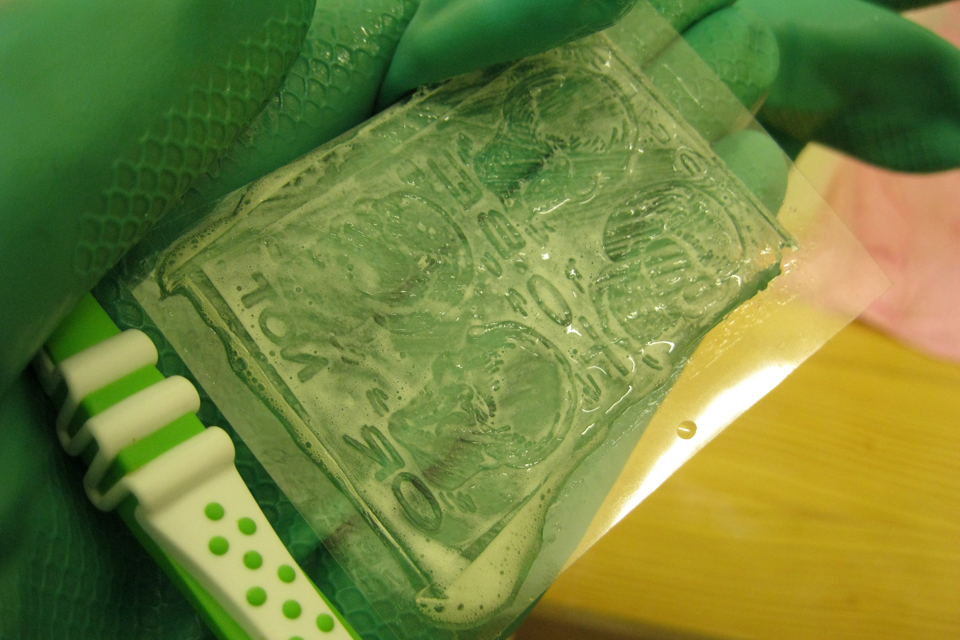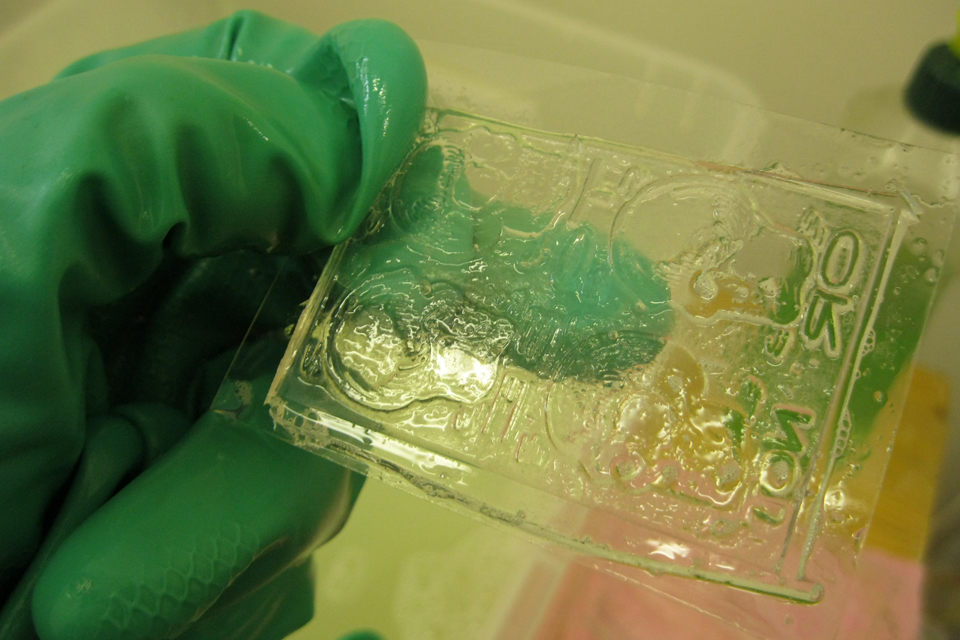 After being harded in water bath under the UV light a couple minutes again the stamp is dried with talc powder...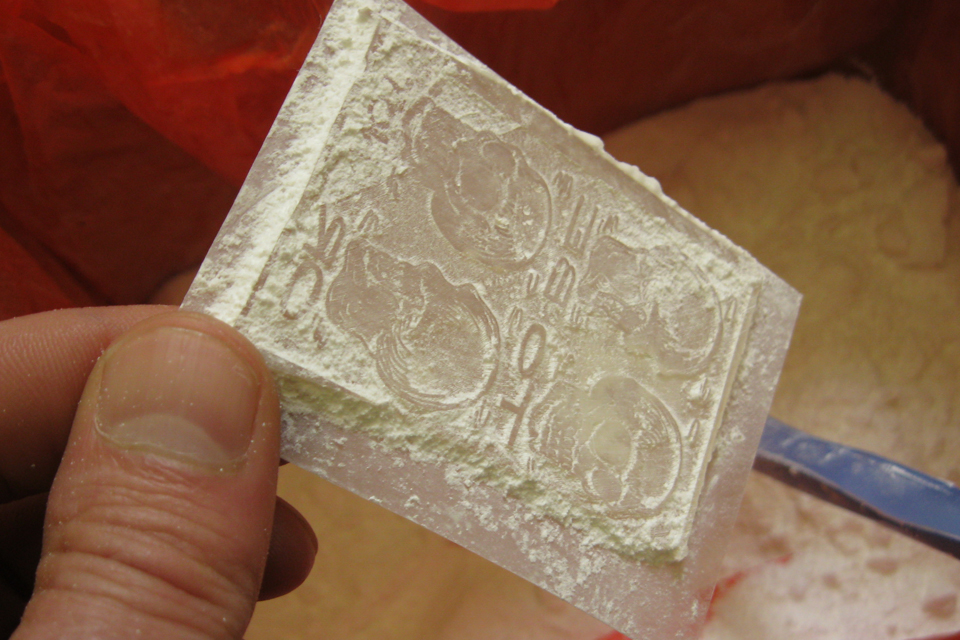 ... and cleaned again.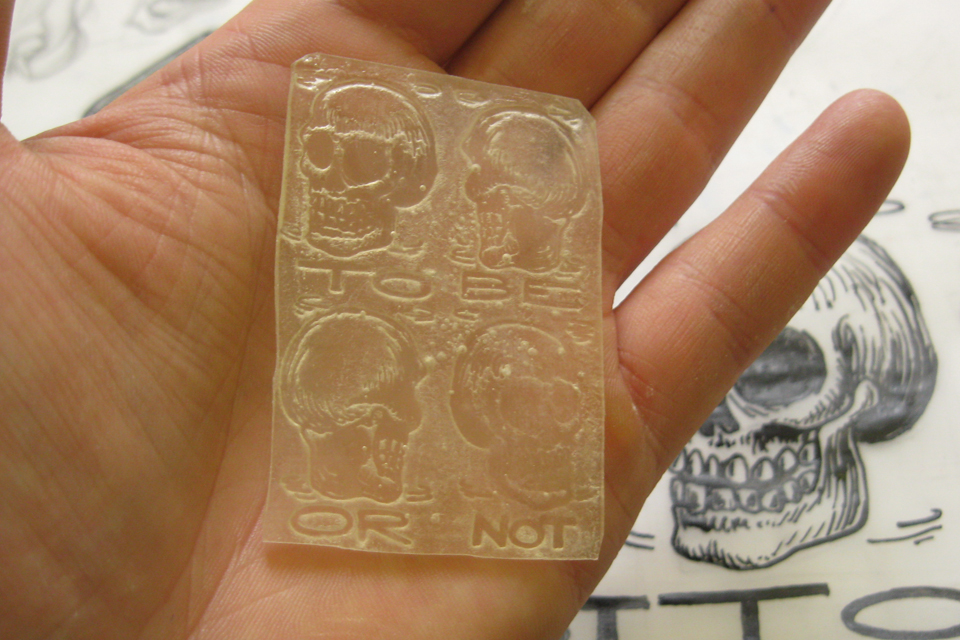 First test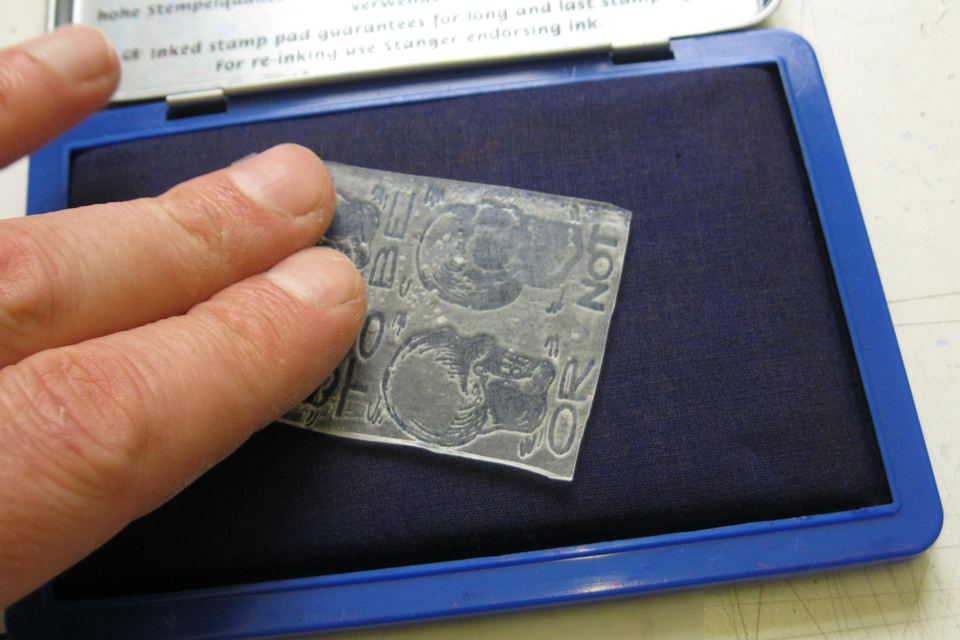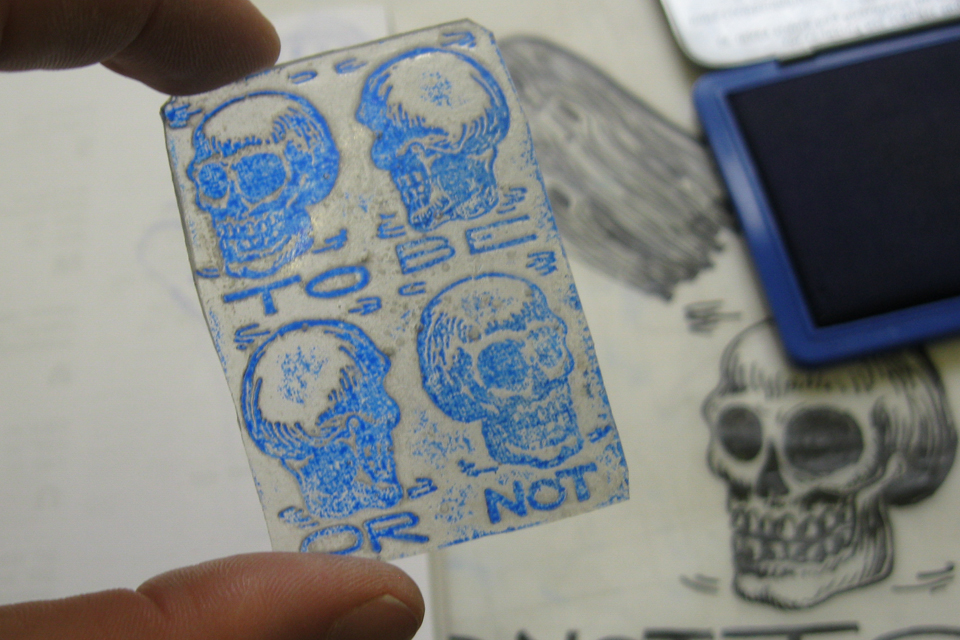 Test passed !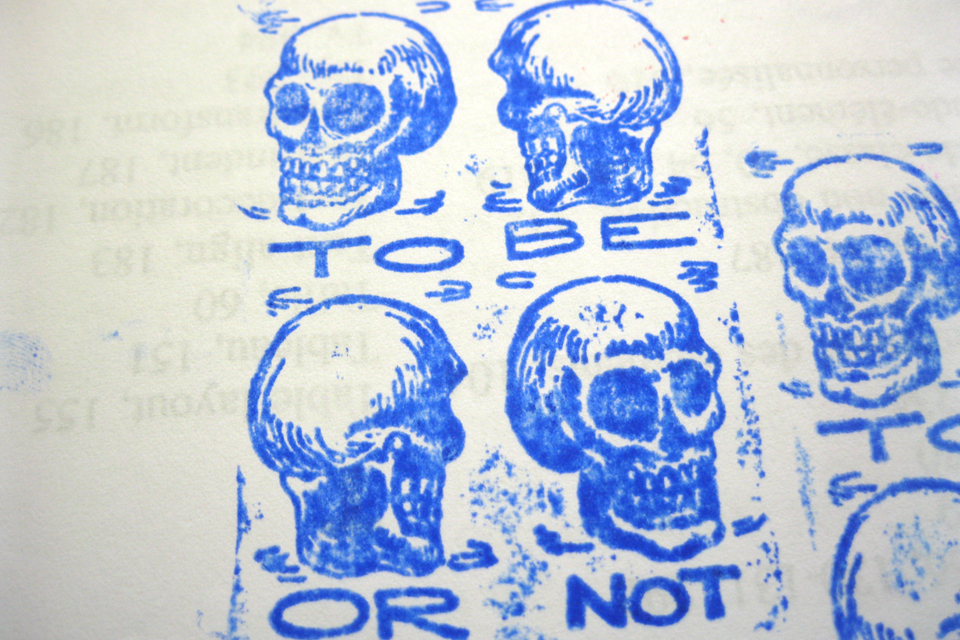 Then each stamp motive is cut out and mounted on one the four faces from a piece of wood.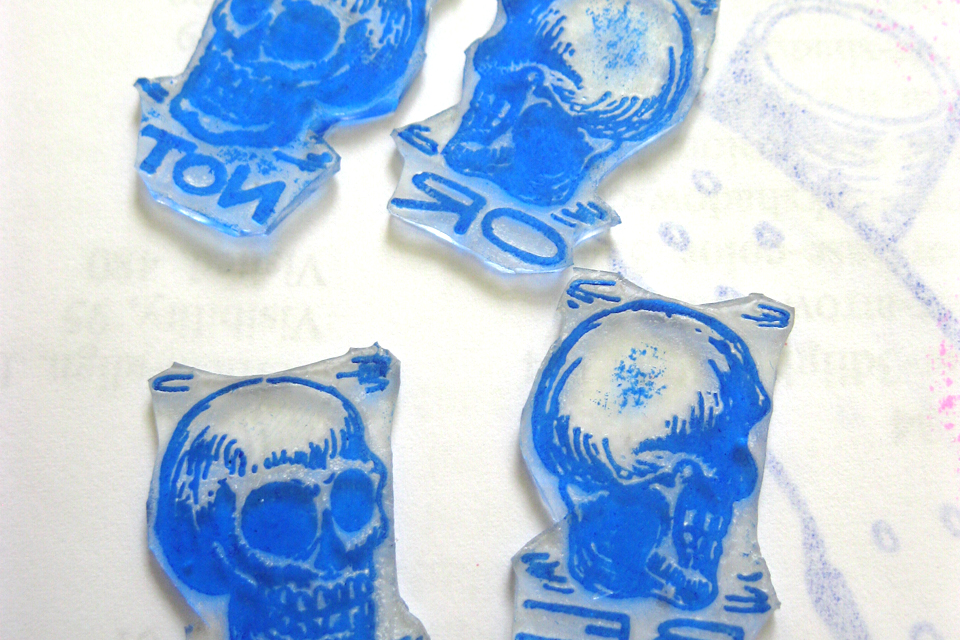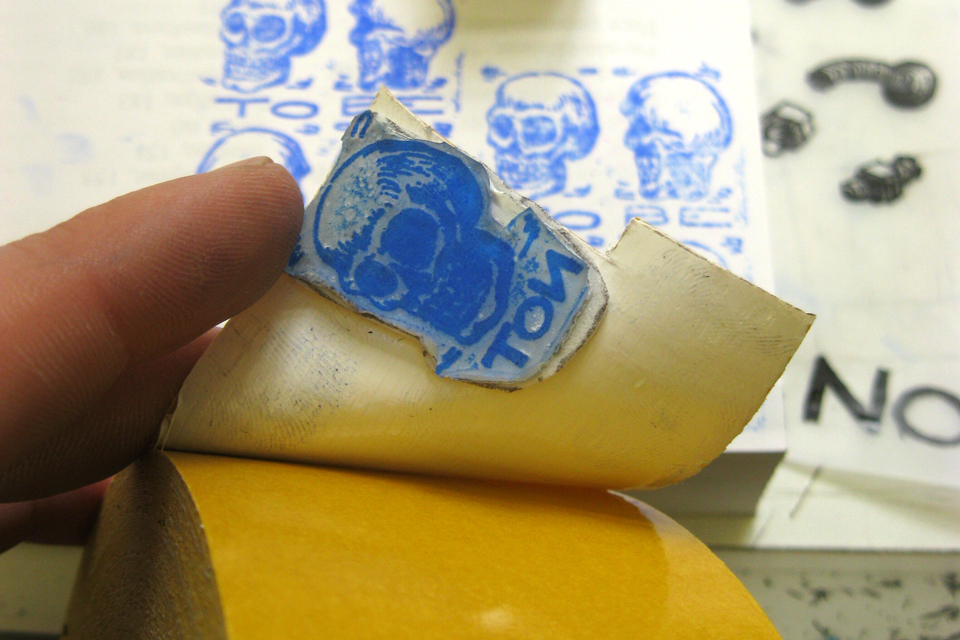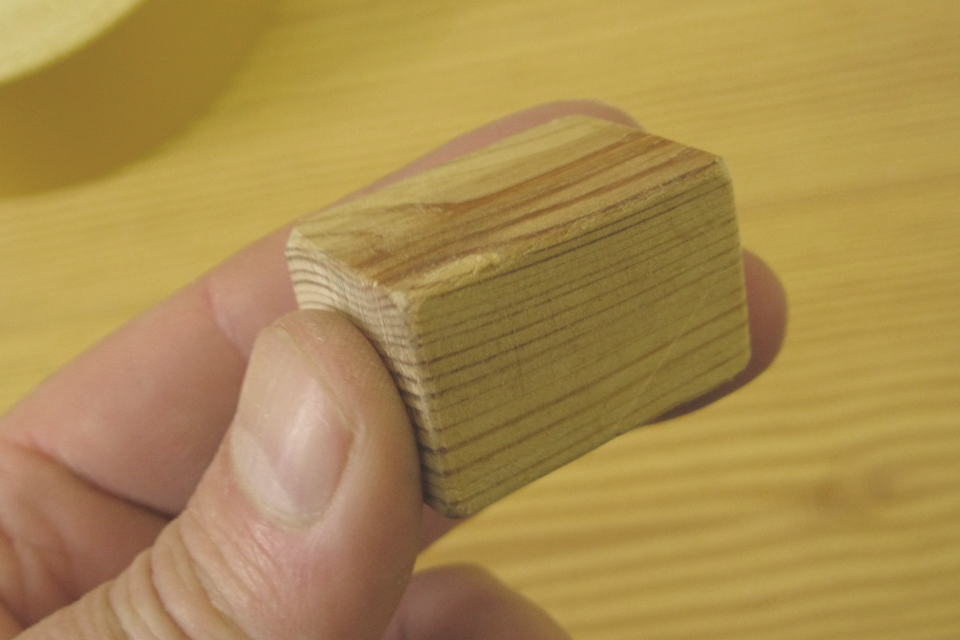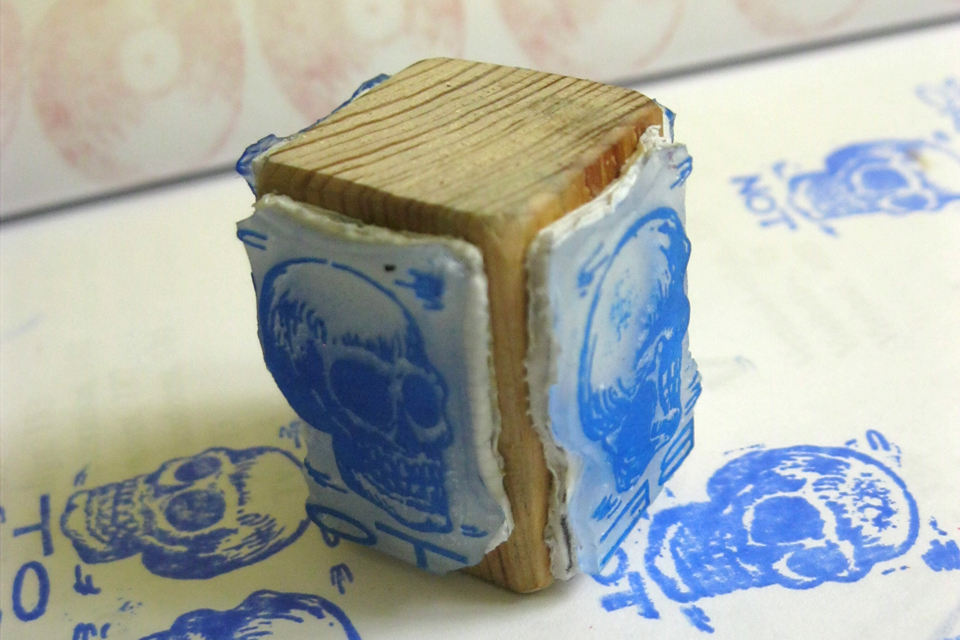 Stamping 2-3 pages with the same motive is recommanded by books with thin paper sheets. Otherwise the animation will perform too fast.