Portrait of Pele for the
tschutti heftli
illustration contest.
On the right, my original pen and ink drawing, before corlorizing on computer.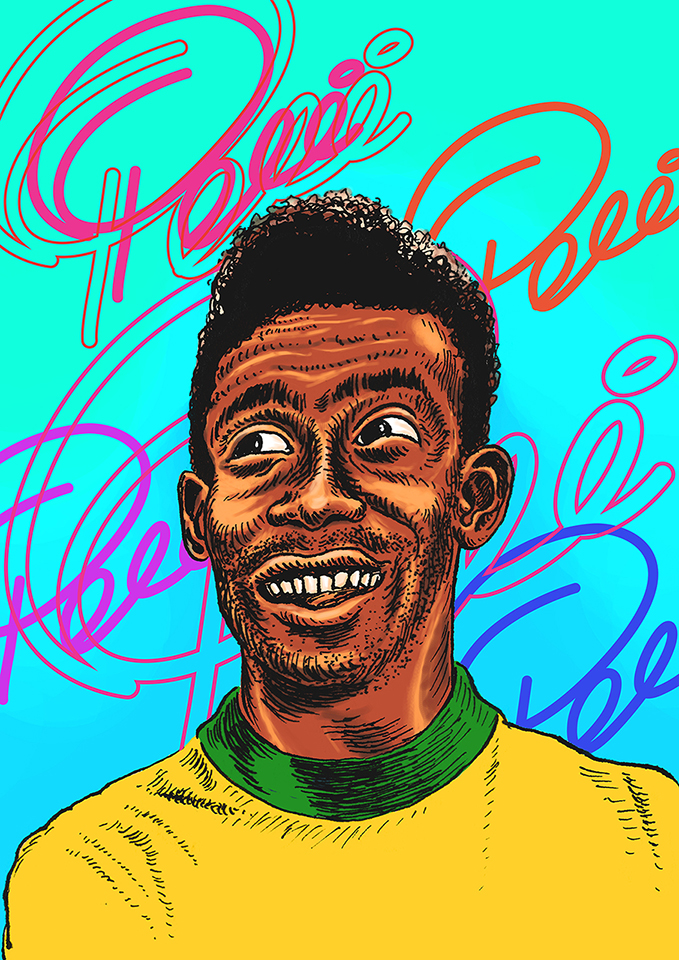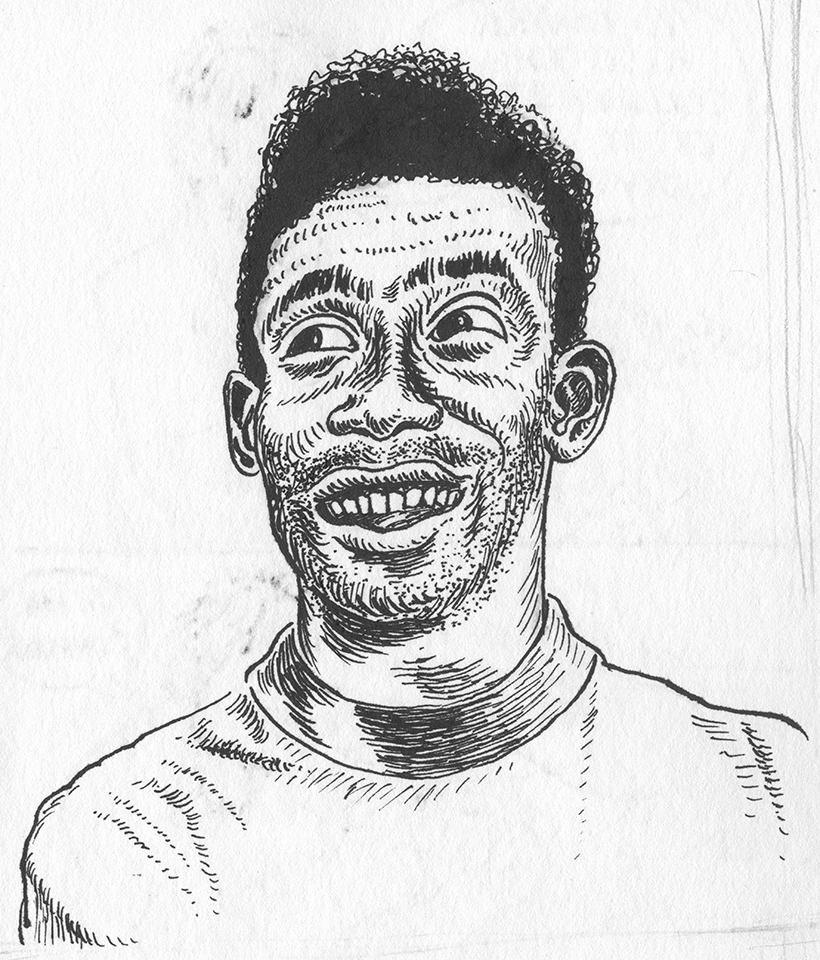 My Pele portrait has been selected after online voting on 20min.ch, which allows me to take part to the next
tschutti heftli
football world cup stickers album 2014, drawing players and coach portraits of one of the selected football teams.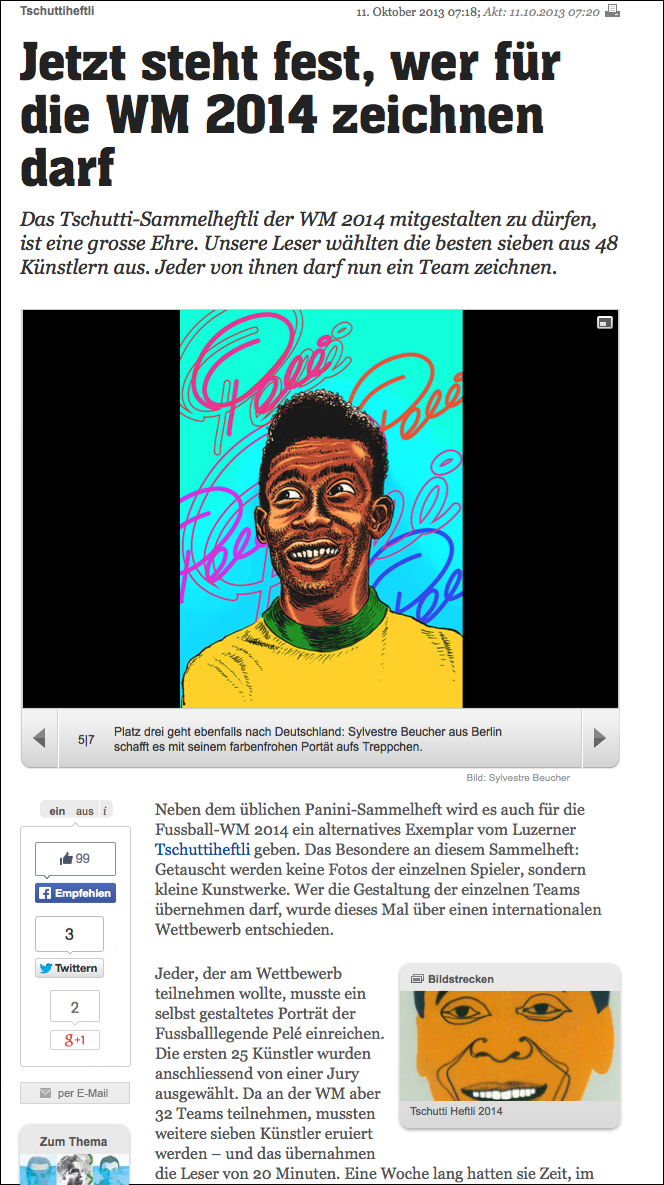 Extract from the article about the voting issue on 20min.ch